It is a fact that only a healthy diet defines your health destiny. Along with exercise and walk, healthy food leads to a healthy body. By picking up righteous food from the grocery store you will able to maintain body weight at the desired level because unhealthy foods make you more obese and this obesity may lead to various deadlier chronic diseases e.g. type 2 diabetes, heart diseases, hypertension, and cancer, etc.
Importance of maintaining healthy diet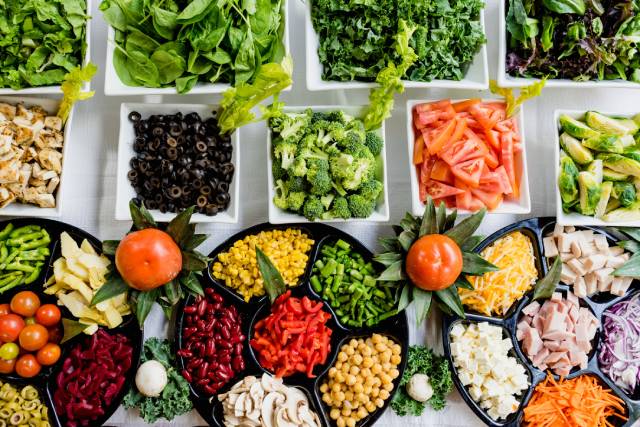 Be smart when you are deciding your future health by making good and healthy food choices. Hypertension and type 2 diabetes are increasing in youngsters because this population is literally following junk food behavior as a result they become overweight which causes high blood pressure and high blood glucose level. Parents should give much attention to establish healthy food behavior at childhood level because it is the time when children adopt various habits otherwise they will acquire a destructive eating lifestyle. So maintaining a healthy diet is the first gift that parents can give to their children.
Most people ignore the link between diet, weight, and other chronic diseases but after reading this article they will be clear about these interconnected and related factors. This is not much difficult to follow a healthy diet plan because it does not only consist of green leaves and veggies, you will further learn that according to your taste which food items or their alternatives can be add in your diet chart which will maintain your overall health.
What is a balanced diet?
A balanced diet not only contains green leaves in the bowl but it should have all other nutrients along with vitamins and minerals like healthy fats, carbohydrates, and proteins which is necessary for the body's proper functioning.
For maintenance of a healthy diet plan first of all you have to get information about calories and the number of calories in a balanced diet. Calories are referred to as the amount of energy in a food that is required which is used by the body for all of its functions like walking and breathing, etc. The number of calories varies according to gender, age, and physical activities various researches designed a calorie planner according to variable conditions.
| | | |
| --- | --- | --- |
| Person | Age | No of calories |
| Sedentary children |  2–8 years | 1,000–1,400 |
| Active children | 2-8 years | 1,000-2,000 |
| Females | 9-13 years | 1,4000-2,200 |
| Males | 9-13 years | 1,600-2,600 |
| Active females | 14-30 years | 2400 |
| Sedentary females | 14-30 years | 1,800-2,000 |
| Active males | 14-30 years | 2,800-3,200 |
| Sedentary males | 14-30 years | 2,000-2600 |
| Active people | 30 years and over | 2,000-3,000 |
| Sedentary people | 30 years and over | 1,600-2,400 |
A Healthy Platter
Half a portion of the plate should contain veggies, salads, and fruits.
Over one quarter must be whole grains.
Under one quarter should contain proteinaceous food items.
Dairy products should also be added.
Now we jump into the details of ingredient in a healthy plate
Fresh fruits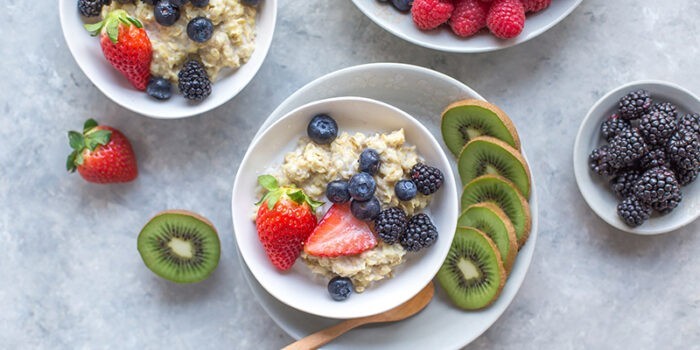 Apple, pomegranate, grapes, guava, orange, and thousands of fruits are included in fresh fruits that provide vitamins and minerals.
Fresh vegetables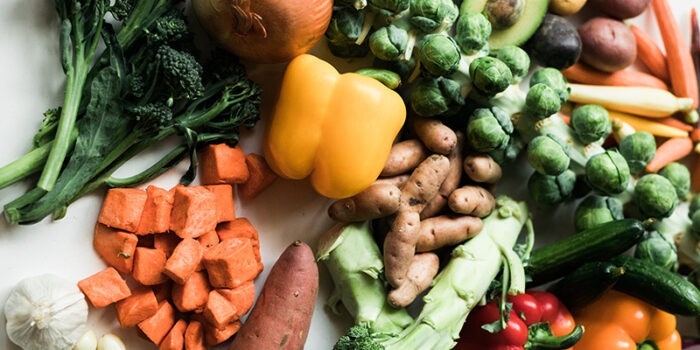 Fresh veggies must be added in your daily life because these are natural antibiotics that protect against various health problems and easily digestible there is no need to tell about a huge list of vegetables. After all, already enough data is present about different vegetables and their miraculous properties. Anyhow some fresh vegetables are spinach, okra, "Ghia-Kadu" or pumpkin, sponge gourd, broccoli, cauliflowers, and eggplant or brinjal, etc.
Salads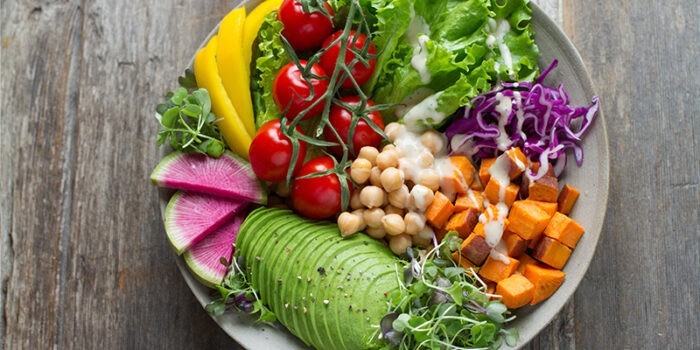 Salads not only decorate your platter but are a nutrient-rich mixture of different food items like cabbage, sweet potato, cucumber, avocados, capsicum, edible mushrooms, tomato, onion, carrots, etc.
Salads are of different types and their recipes vary like Russian salad, Greek salad, Thai salad, Asian style chopped salad, Nicoise salad, Vietnamese chicken salad, traditional Caesar salad, and so on.
Whole grains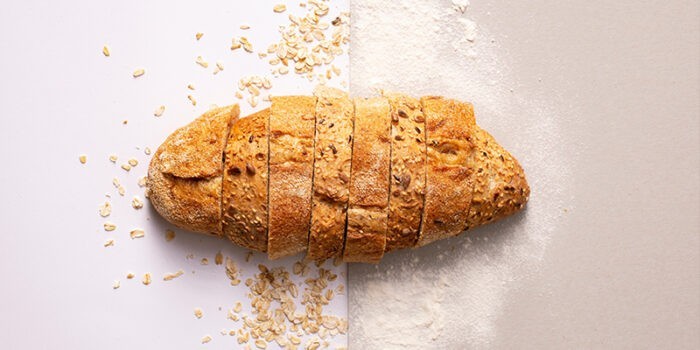 Whole grains portion can be one of these types of whole grains e.g., whole oats, whole wheat, whole grain rye, bulger wheat, millet, whole barley, and quinoa, etc.
Protein Portion of the platter may contain red meat or boiled chicken, grilled fish, beans, peas, nuts, and other legumes.
Dairy Products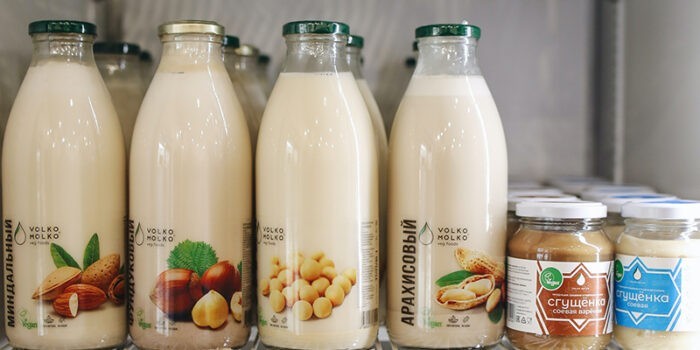 These may include less amount of cheese, butter, and enough quantity of yogurt which provides probiotics and helpful for digestion.
Carbohydrate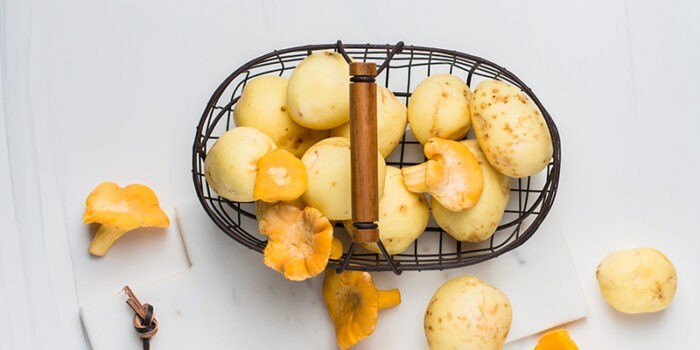 Your platter should contain carbohydrates but not more than a limited amount like boiled rice, potatoes, and wheat, etc. Carbohydrates are necessary to put you in an energetic mode.
Maintaining a healthy diet impacts other factors
Importance of maintaining a healthy diet is now clear to some extent furthermore it is helpful in
Weight loss
As discussed earlier if you eat healthy foods you will never become obese or overweight.
Improves gut health
Probiotics from the yogurt will upgrade gastrointestinal tract health.
Better memory
When you take dry fruits like almonds, nuts, and other fruits like coconut, etc then these key ingredients will be proved as memory boosters and will enhance its quality.
Strong bones and teeth
Calcium present in milk products which is necessary for strong bones and teeth.so dairy products are also included in a healthy platter which is enough for powerful white teeth and bones.
Improves Eyesight
Fruits like mango and salads like carrots are more than enough to improve your eyesight.
Strong Immune system
The immune system can only work when it is provided with a healthy diet because only a healthy diet may act as a fuel for our defense system to fight against various types of infections.
Prevents chronic diseases
Chronic diseases like diabetes, cancer, heart diseases, and hypertension can only eradicate by planning a healthy diet chart.
Improves sleep quality
Nothing is more terrible than insomnia but you can get rid of this horrifying discomfort by adopting a healthy diet style.
Improves mood swings
What is more important than our mood when internally we don't feel fresh or happy even good weather can't help us to make us cherish so pick healthy food for a happy mood.
Replace your soft drinks and alcohol with herbal tea and plenty of water.

Avoid processed and junk foods.

Limit meat consumption to some extent.

Particularly during this COVID-19 pandemic take good care of a healthy diet plan.
If you learn about the about coffee for weight loss then Click Here