Survivals are more than deaths in this pandemic as Covid-19 cases are ~25,909,532, Deaths are ~861,347 & Recoveries are 18,200,158 according to world meter. So It's proof that if we will take the best care of our immune system it will be able to fight against COVID-19.
Preventions of COVID-19
Covid-19 strikes the person with a weak immune system & to children and elders. Body friendly bacteria are helpful to build the immune system and act as a shield against numerous diseases and when this defence system is not functioning appropriately. It will woo various diseases like Covid-19 and much more.
Floral diet aids these body's friendly bacteria. So don't be carnivorous because it's an alarming situation for those buddies who are suffering from a feeble defence system.
Recommended Drinks for Covid-19 Patients
Water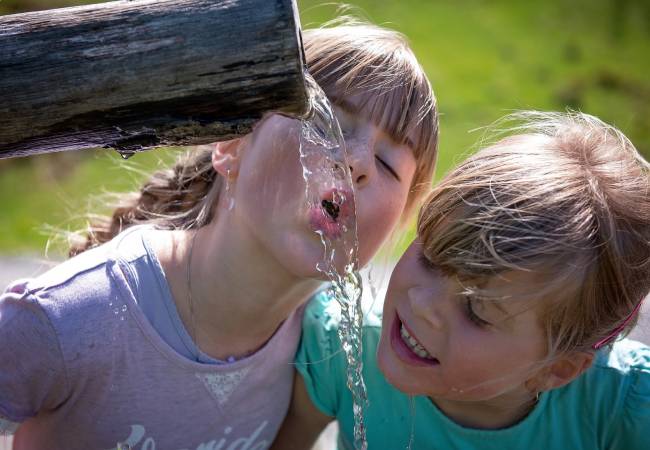 Water can provide enough oxygen to cells. Being hydrated also controls body temperature Water helps transfer nutrients all over the body. After getting the flu body's water is eliminated in the form of nasal secretions.
Stay hydrated and excrete out more mucus with more germs. Water is not an exact remedy for Covid-19 but to some extent, it will help in rapid recouping. There are no solid pieces of evidence that drinking water can protect you from not getting this deadly disease but plenty of water can be helpful to your immune system and this strong immune system will beat Covid-19
Coconut Water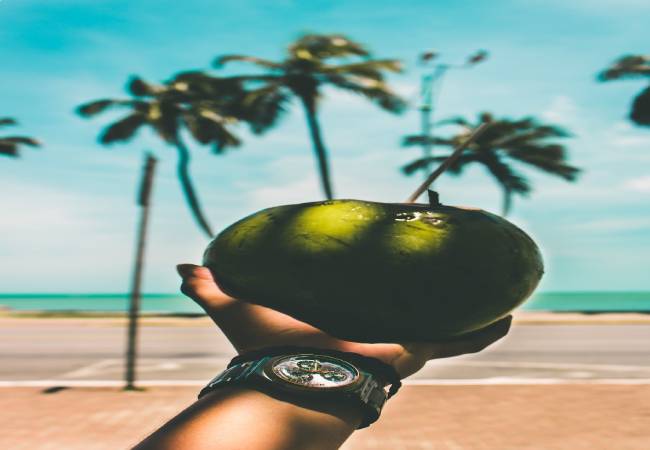 Coconut water is a transparent liquid found in coconut's middle portion and drained out of green coconut having antioxidant properties, helpful for heart patients, and assist in diabetes because diabetic and heart patients are more vulnerable to Covid-19, so it corroborates as a protective juice for them.
Milk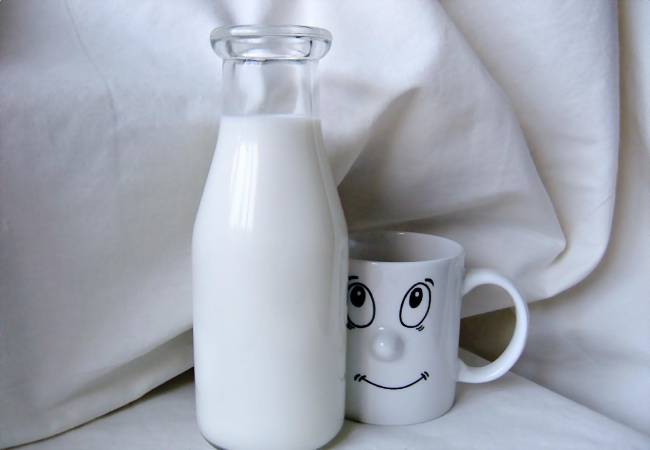 Nowadays it became a universal truth that one glass of milk is a pack of nutrients like B12, calcium and vitamin D, vitamin A, magnesium, zinc, and thiamine (B1), protein, and fatty acids, including conjugated linoleic acid (CLA) and omega-3 fatty acids.
linoleic acid and omega-3 fatty acids affect the reduced risk of diabetes and heart disease again it will protect diabetic and heart patients against this deadly coronavirus. So who needs other drinks when they have a full creamy package in a single jumbo glass?
Green tea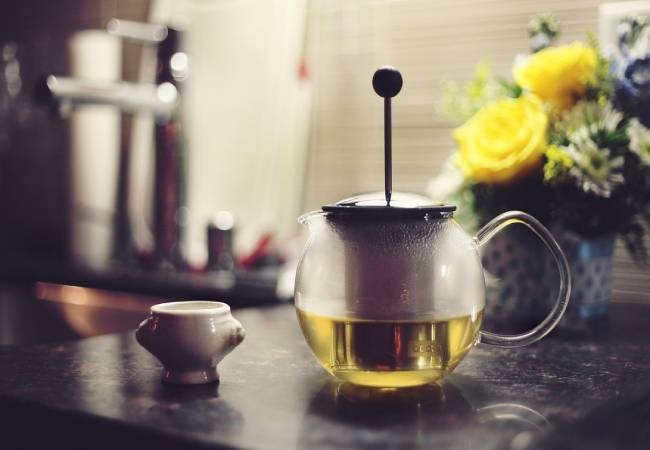 Sweet-scented, aromatic green tea lower heart disease risk and control sugar level in diabetes victims. Boost the immune system which has a key role against corona. Polyphenols, potent plant antioxidants nurture the immune system .Specific kinds of polyphenols called catechins may kill the influenza virus. This leafy tea may be supernatural for the most lovely species of corona "a diabetic patient".
Black tea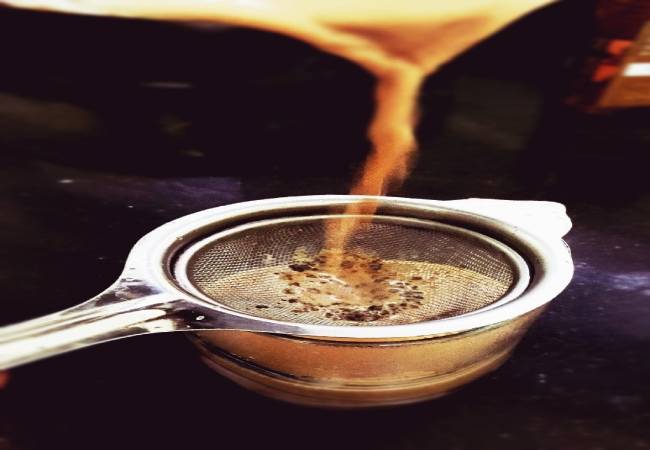 Well, who is not familiar with this hot drink it is the main ingredient of every dawn and dusk in most of the Asian Countries.
People wake up with a sip of bed tea and end their day with a slurp of this energy drink.
As more obese people can also get corona so it lowers their unwanted fat if they drink it without sugar.
It may be proved as black magic for diabetic patients too as it is discussed earlier about diabetes and Covid's attraction.
Homemade fruit juices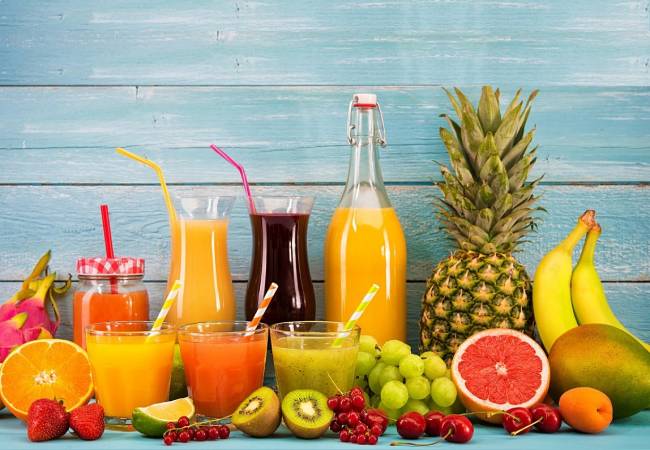 No one can oppose the benefits of homemade fresh juices and shakes like banana shake, mango shake, apple shake, Carrot-Orange Juice, Green Juices with mint and lemon, fresh apple Juice, mango pineapple juice, pear juice, strawberry juice, watermelon juice, pomegranate juice, etc.
Mg-rich foods
Magnesium nourishes the immune system and lymphocytes.
Mg is the helper of Hb for the transportation of oxygen from the lungs to the body.
Dark chocolates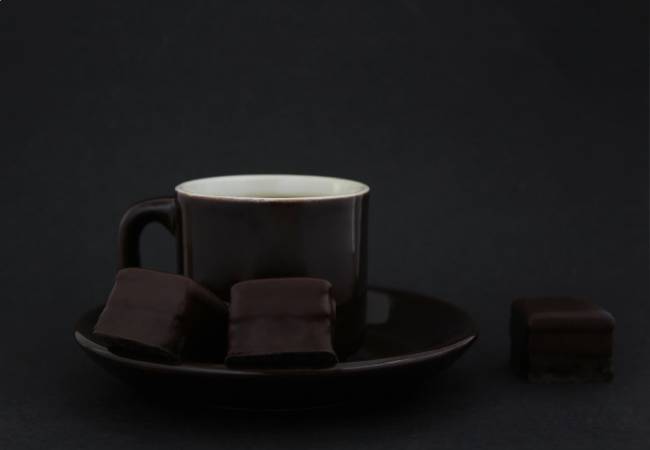 Don't merge it with Sweet Swiss Milk and White Chocolates because it has less sugar. Reduces soreness, chocolate consumption makes a positive contribution to human nutrition through the provision of antioxidants, principally polyphenols including flavonoids such as Epicatechin, catechin, and procyanidins.  
Chocolates have minerals K, Mg, Cu, and Fe. Be thankful to this dark delight for having such a complete stack of nutrients and to be helpful during this pandemic.
Peanuts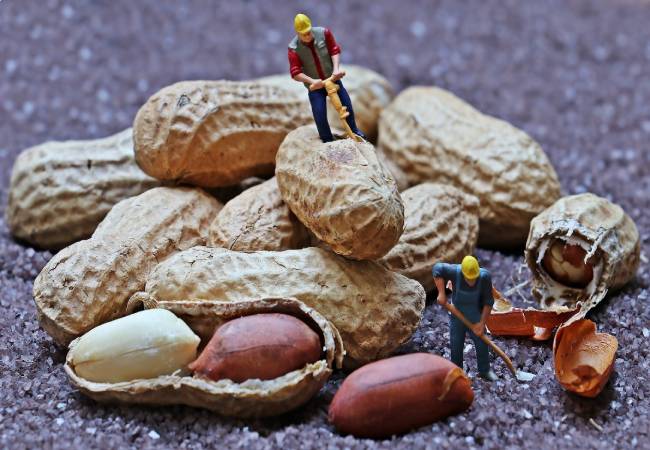 Nuts that grow in sandy environments contain a bulk amount of value-able substances.  Peanuts are wholesome mainly in the raw form. Peanuts are a good source of nutritious fats, protein, and fibre. They also contain plenty of potassium, phosphorous, and magnesium.
So in a small un-expensive shell, there is a complete collection of supplements for Corona's patients.
Whole grains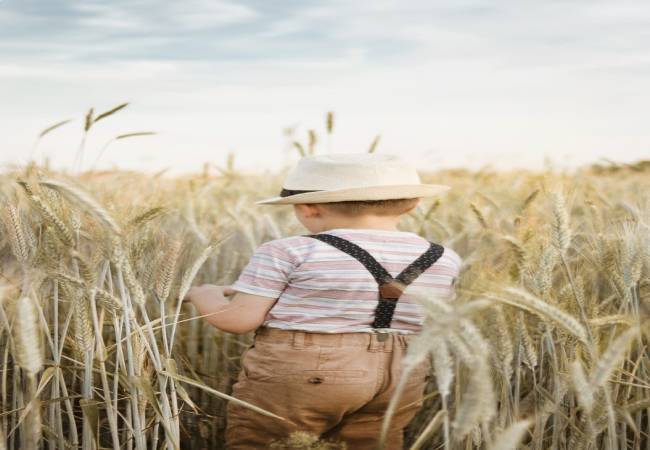 Whole grains have endosperm, germ, and bran. While refined grains only have endosperms. So it is preferable for combating corona to use whole grains because it contains Fiber. The bran provides most of the fiber in whole grains.
Vitamins. Whole grains are particularly high in B vitamins Zn, Fe, Mg, and Mn, Protein, Antioxidants. Many compounds in whole grains act as antioxidants. These include phytic acid, lignans, ferulic acid, and sulphur compounds also contain polyphenols, stanols, and sterols.
Your Oxygen Mask
Pomegranate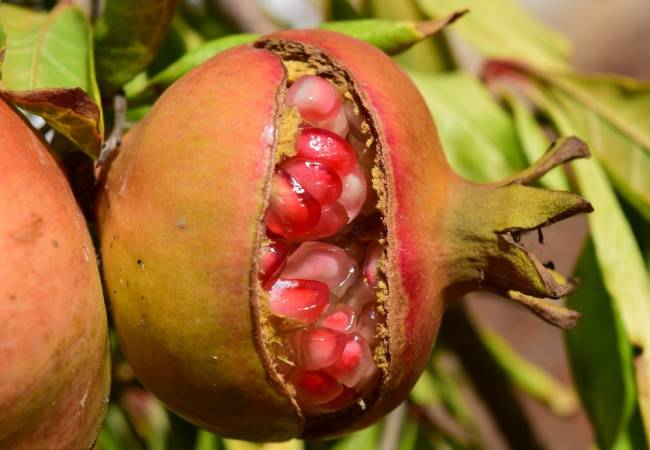 This crown fruit not only gives enough minerals but when you are succumbing on a ventilator after being attacked by this deadlier virus it will behave like your oxygen mask .now you want what's more in this situation. Go! Get enough sip of its sap.
Guavas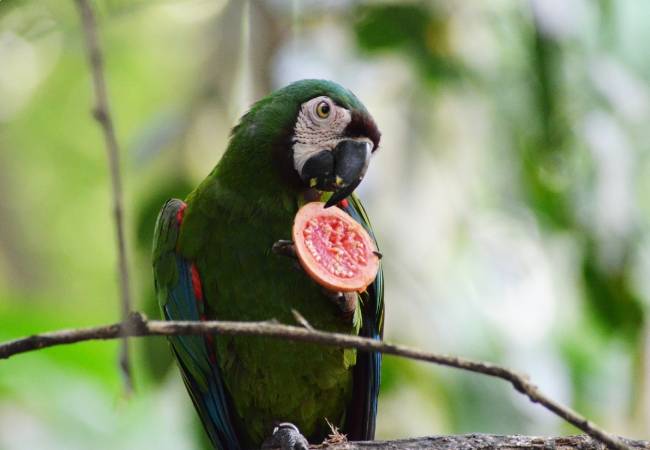 Like a chatty buddy, parrot eat guava and become ever-green! All Joking aside. Guava has anti-aging properties as well as diabetes resistant abilities and reduces cough and colds as well so corona also damages the lungs but guava support against inflammation of the lungs.
You can try the guava leaf tree as it has antioxidants and full of Vitamin C which is the main ingredient in cough remedies.
Eggs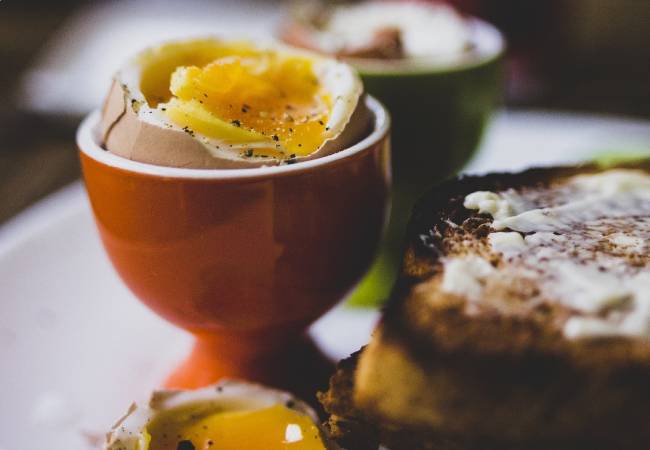 When you were a child and got cough your mom boiled an egg with soupy yolk and forced you to eat that. Now it's time to apply that powerful remedy and get rid of this terrible virus.
Because the egg is like a bowl that contains a lot of nutrients like Vitamin B12, biotin, iodine, selenium, choline, riboflavin, pantothenic acid, and protein.
Almond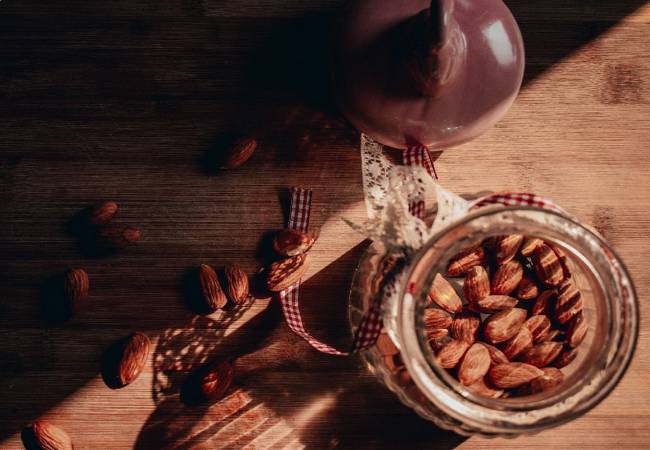 As almonds are high priced nuts but nothing is more precious than your life so go to a supermarket and return with a pack of this nutrient-rich dry fruit.
Lower cholesterol level, manage sugar level in blood. Yet another time it decreases obesity and diabetes and becomes potential against corona and a great antioxidant removes toxins from the body and can reduce inflammation of the lungs during corona's attack.
Chickpeas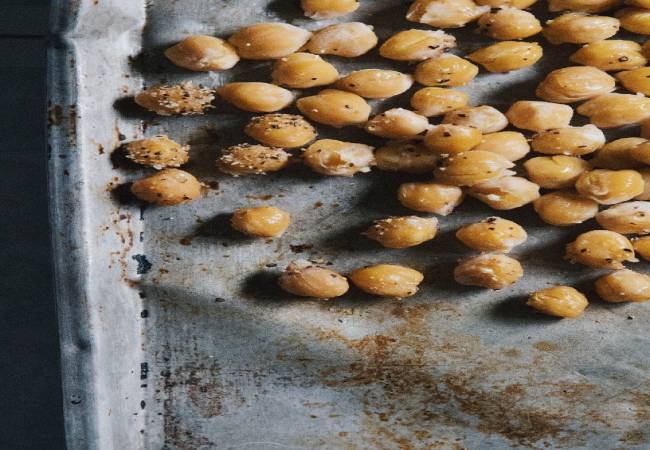 Chickpeas can be eaten from its birth until their whole life. In most Asian countries its leaves are cooked and eat with a tortilla. Its flour is also used in various dishes.
Chickpeas are full of fibers and helpful in weight loss. Traditionally black chickpea's soup can reduce flu and coughs so it may also smack corona.
Mushrooms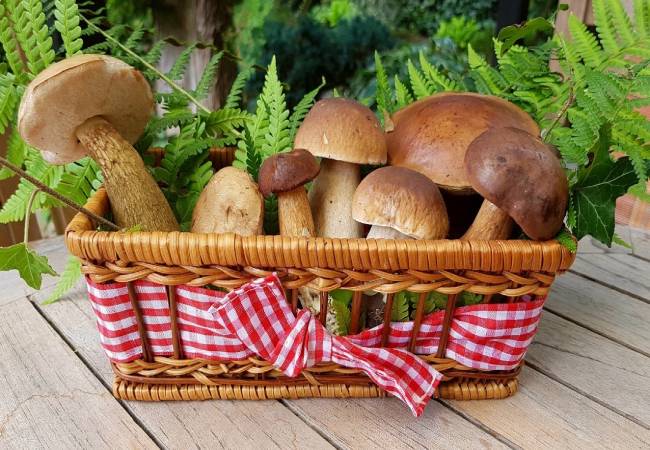 For this just go to your nearby market but you can also go to moist shady places in your village wait! Don't bring a poisonous one, fetch up edible mushrooms.
Edible mushrooms have protein and fibre. They also contain B vitamins and a powerful antioxidant called selenium, which helps to support the immune system and stop damage to cells and tissues.
Spinach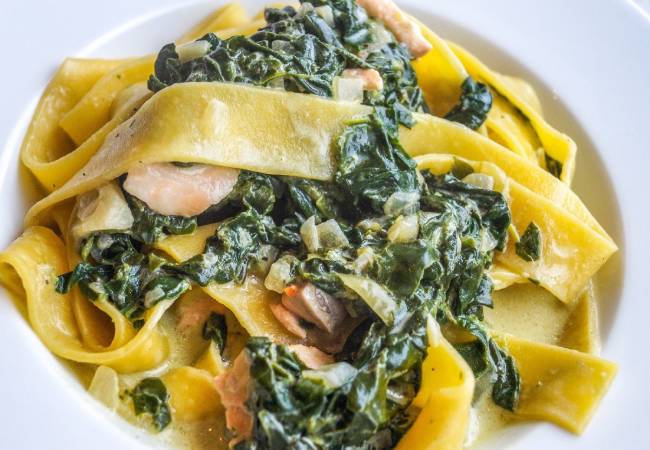 Hey Mr. Popeye! You should eat more and more spinach it will be more good in this viral attack if you make a spinach soup with a small chicken piece it will be more delicious.
Spinach is rich in vitamins A, C, and K, magnesium, iron, and manganese.it also reduces stress which may toxic to your immune system.
Sources of Vitamin D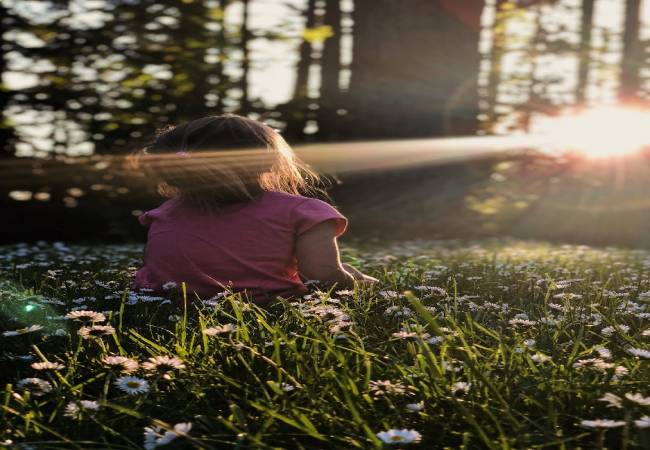 Vitamin D3 is formed by the interaction of UV rays. Oral Vitamin or Vitamin D3 turned into 25(OH) D in the liver and then into Calcitriol hormonal Metabolite in any organ as desired.
Other Vitamin D rich foods
Cow's milk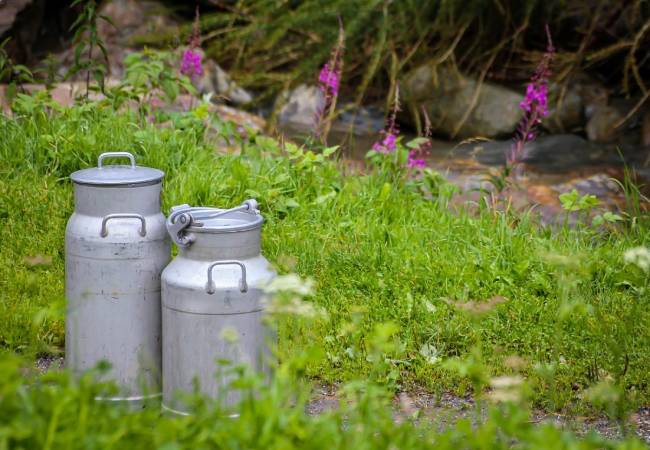 It is a myth that if infants drink cow's milk than other milk sources they will become more active and to some extent, it's a reality because cow's milk is a more nutrient-rich product. Cow's milk is a good source of protein and calcium, as well as nutrients including vitamin B12 and iodine.
It also contains magnesium and has Casein which plays a role in lowering blood pressure. When blood pressure is normal then infants and aged persons will be able to fight against Covid-19.
Salmon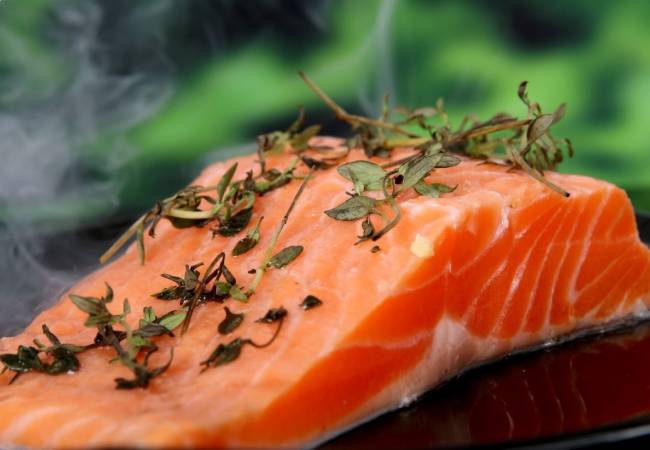 Well, it is not available in most of the areas and costly as well .well wild salmons are preferable as farmed salmons can contain strong contaminants which may be more hazardous than beneficial.
You start shivering when you are suffering from corona so salmon will keep you warm in this condition and prevents fever shakes.
Vitamin C rich foods
Orange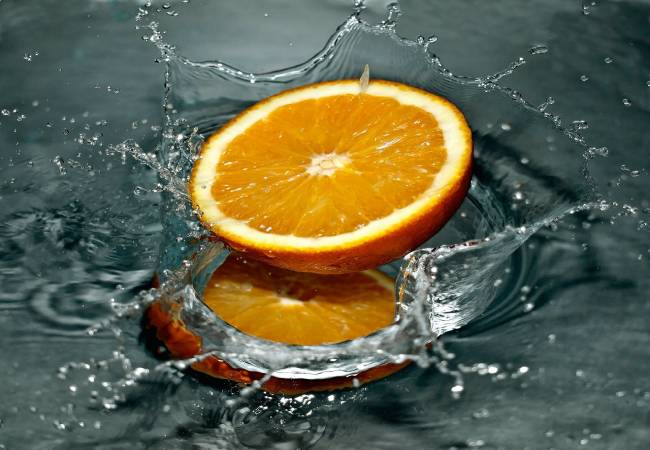 Oops! Please avoid cool freezy orange juice during your illness but don't skip this drink never ever. Everyone knows orange is the main source of Vitamin C so drink it and say bye-bye to your sickness.
Lemon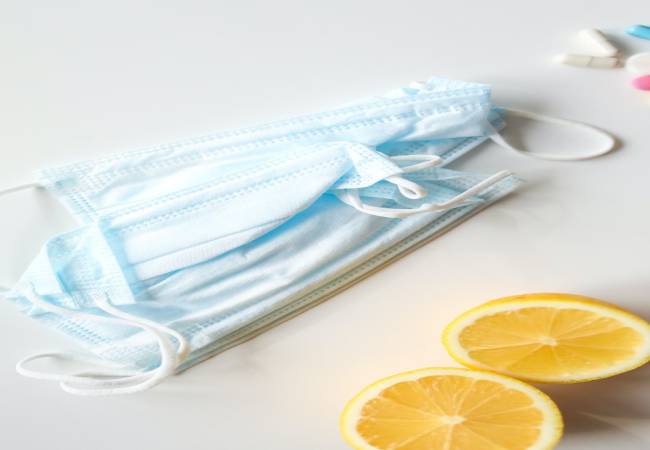 Have you ever scolded by your grandma for eating sour lemons during your coughs and flu and played hide and seek with her with your baby green lemons?
So don't be afraid now the time has been changed and studies showed that Lemon is a leading source of Vitamin C. So pour some drops of lemon into your green tea and get well soon.
Potato Soup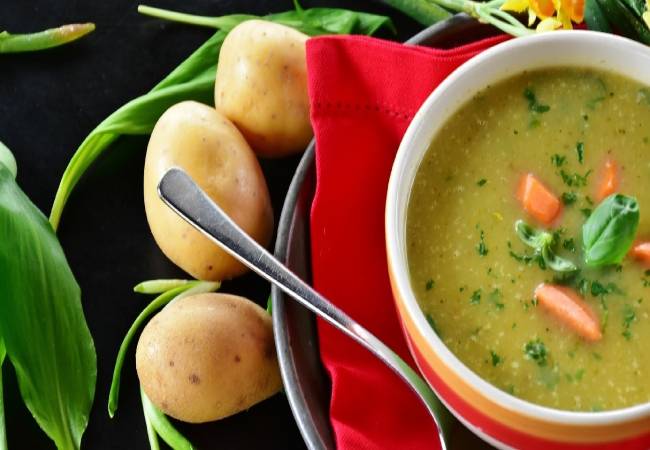 Yippee! Set a countdown timer and the soup is here, yes potato soup. The potato itself doesn't have much specific taste but if you sprinkle even a pinch of salt on it, it becomes the most delicious dish so don't miss this mouthwatering soup at all when your mouth taste is worse than anything during fever.
If you want you can add garlic in the soup according to your taste, repeating if you love to add garlic you may add.
TO DO'S
Stay away from social media and T.V to avoid stress. Because stress may be carcinogenic for your immune system

Get enough sleep

Do exercise

Eat Healthily
 Medically all of these ingredients are not medicines for Covid-19 and in this modern era where everyone believes only in scientific truths e.g. vaccines and antibiotics etc.
=But it's a bitter fact that still no vaccine is discovered for this but there is a possibility that very soon vaccine against COVID will be available commercially.
For the time being, we have to enhance our immunity by using these kitchen garden's veggies and fruits. Because only a strong immune system can conquer this pandemic.